Main
Features
The all in one reptile tracking software is designed to assist you in keeping proper husbandry records. Most features can be turned off, so you aren't bombarded with a system that is too complex to use effectively.
Animal Groups
Created to manage from 1 to dozens of species.
Look & Feel
Settings that allow you to change the look and feel of the platform at any time.
Cloud Access
Access from your desktop, tablet or phone...anywhere, anytime.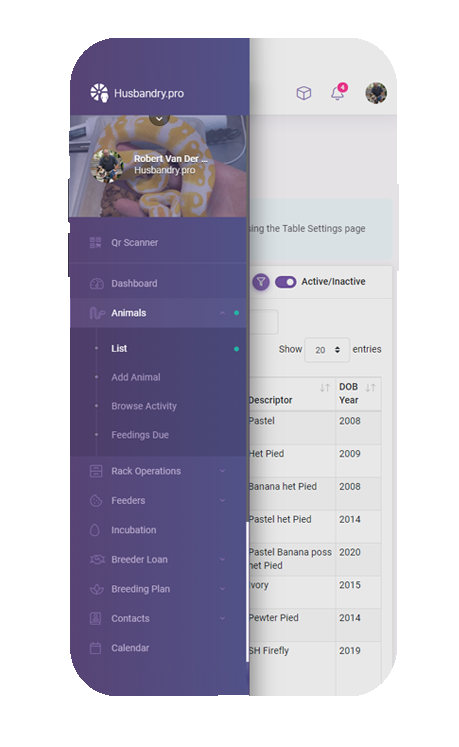 Users
Single user or multiple user access to your data.
Encrypted Database
Some packages have data encryption applied to database entries to keep your data safe!
Reptile Monitoring Software features using Spyder Robotics SpyderWeb thermostats.